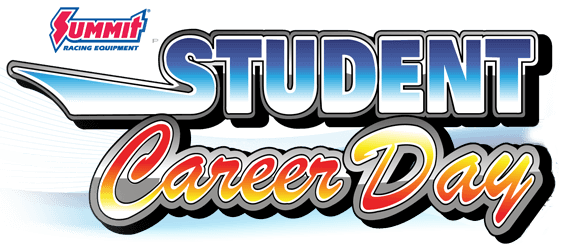 ABOUT STUDENT CAREER DAY
The Student Career Day Program began in 2006 as a vehicle to support school automotive educational programs by exposing students to the wide range of opportunities in the industry through associated subject matter speakers and presentations, corporate support and event participation. Student Career Day takes place at Shreveport World of Wheels event every year.
The program is presented by Summit Racing Equipment and the International Show Car Association (ISCA). They, along with World of Wheels, are committed to supporting the future of the automotive and hot rod aftermarket industries through Student Career Day.
We invite chaperoned groups of high school and college level students studying automotive-related curricula, as well as those in design, engineering, manufacturing, marine, motorcycle, small engine and welding to attend Student Career Day. This interactive experience allows students to participate in a positive and valuable "hands-on" experience. It also features guest speakers who share their experience, knowledge and passion for the industry, as well as offer insights on possible career avenues open to students through their automotive studies.
The general session program begins at 9:30am in Shreveport. Plan to arrive at least 30 minutes early for registration check in. The general session lasts approximately 45 minutes and includes distribution of giveaways (hats, magazines, decals, etc.), special interactive show features, brief comments from sponsors and guest speakers, and prize drawings.
Following the general session, students will be allowed to preview the show before it opens to the public. During this time, they will be able to meet with car owners and builders, participate in interactive exhibits and talk to representatives from local colleges and tech schools about their programs and scholarship opportunities.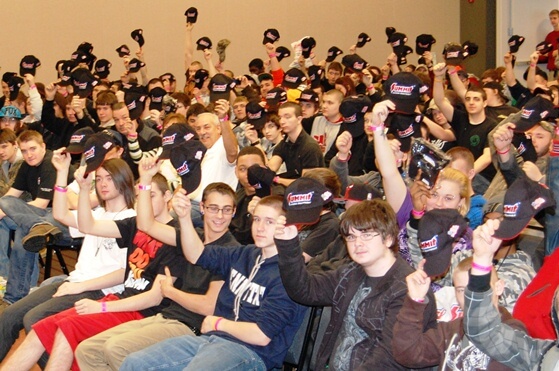 Student Career Day allows students to venture out of the classroom and get a glimpse of where they can be headed in the future. Register your students for Student Career Day and help them realize just how far they can go!
Additional information is available by contacting Shreveport World of Wheels at (318) 773-0133.
If you would like to register contact us by phone at (318) 773-0133 so we can register your group. As always, each student's ticket is $10 and this includes a wrist band that is good for the entire weekend.